Mission
To provide a platform for engaging and educating the next generation of Commercial Real Estate Professionals.
Goals
Grow your professional network
Build lasting professional relationships
Gain a greater understanding of the CRE industry
Learn more about BOMA/GLA and how to access association resources
Why Participate?
If you are new to the commercial real estate industry, participating in this program will enhance your professional growth and build your business network. Mentors will provide support, share knowledge, skills, information and serve as an industry resource throughout the year.
How Long is the Program?
The program beings January 24, 2024, at the Rising Star Orientation where participants will meet their mentor. The program ends August 31, 2024, and all participants successfully completing the program will receive a certificate of completion and will also qualify for the Rising Star Award presented at the Awards Gala in October.
How to Register
To participate in the program, register at 2024 BOMA/GLA Rising Star Program Registration Form by January 10, 2024. This program is free for all participants and mentors.
Eligibility
Property Management Professional

Assistant Property Manager, Property Coordinator, Office Manager, Tenant Coordinator, Administrative Assistants, Real Estate Coordinators

Five years or less in the CRE Industry
Current BOMA/GLA Member
Program Requirements
Attend Rising Star Events

Meet & Greet Orientation– January 24, 2024 (6:00 PM – 7:30 PM)
Networking Event –May 2, 2024 (6:00 PM – 7:30 PM)
Community Event with the Emerging Leaders Group –August 2024

Attend two BOMA/GLA events with mentor(s)
Join the BOMA/GLA Emerging Leaders Networking Group
Connect with your mentor in February, April, June, and August to review professional goals.
Provide BOMA/GLA with a written or video program testimonial.
Amairani Pagovich, GI Property Management
Anna Parsamyan, Tishman Speyer
Libby Lynch, Boston Properties
Maria Maciel, Rockhill Management
Michael Russell, Avison Young
Silvia Castano, Brookfield Properties
Bobby Dean, CBRE
Sara Torres, CBRE
Steven Nunez, Lincoln Property Company
Caramel Velez-Nguyen, 4663 Rosewood Ave
Garrett Moberg, Redcar
Heydi Chamale, CBRE
Isabel Cauich, CBRE
Jessica Bergin, Kilroy Realty
Micah Davis, CBRE
Sarah Arnold, Rockhill Management
Tamara Santoyo, CBRE
Finland Alejo, Kilroy Realty Corporation
Karla Alba, Avison Young
Jaymi Lacap, Rockhill Management, LLC
Frank Gaugler, Tishman Speyer
Lynne Miller, Charles Dunn Real Estate Management Company
Amy Martin, The Muller Company
Nathan Sovich, CBRE
Shannon Hathaway, Irvine Company Office Properties
Christy Freshour, Cushman & Wakefield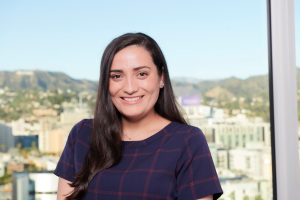 Jessica Madrigal, Kilroy Realty Corporation
Interested in Being a Mentor to a Rising Star?