Political Action Committee
The BOMA/GLA Political Action Committee (BOMA/GLA PAC) is the political arm of BOMA/GLA and is a powerful tool in representing the commercial real estate industry. Funds from contributions allow BOMA/GLA staff and members to attend political events and financially support elected officials and candidates for office that support our industry. A strong PAC is essential to influencing public policy and advocating for interest of commercial real estate owners, managers and service providers.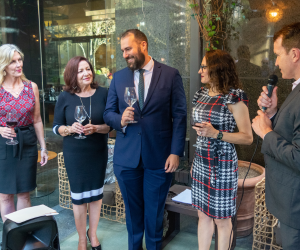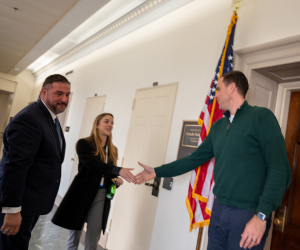 Through the work of the BOMA/GLA PAC, we have become a strong advocate in the Greater Los Angeles area. Your financial support of the PAC will continue to help BOMA/GLA:
Contribute to elected officials and candidates, regardless of political party, who are responsive to issues challenging the commercial real estate industry and business.
Support the work of our Government Affairs Committee.
Educate elected officials about commercial real estate's role and contribution in maintaining a vibrant economy.
Assist affiliated associations (e.g. BizFed, BOMA California) in achieving their goals
BOMA/GLA PAC is about access, not about politics. BOMA/GLA has a "seat at the table" for the numerous government affairs initiatives with which the commercial real estate industry is engaged. Access gives BOMA/GLA a voice and opens doors, whether it is during legislative proceedings or meetings with government agencies and elected officials.
Do your part. Member contributions are the key ingredient to BOMA/GLA's ability to provide valuable input on policies and regulations. Help fight for and protect the commercial real estate industry and your business.