Annual Toy Drive Sponsorship
Who we are
Joy For Children
Cheer to Families in Need
Peace to Parents Facing Hardship
BOMA Greater Los Angeles, founded in 1915 (BOMA/GLA) is one of the largest local associations representing 135 million square feet of office and industrial space in the Greater Los Angeles area. BOMA/GLA's serves as an effective voice in advocating the industry's interest with important stakeholders. One of the ways BOMA/GLA has been giving back to our local communities is via our Annual Holiday Toy Drive.
As the BOMA/GLA Toy Drive celebrates its 31st year of giving back, we are reaching out for your assistance in giving back to local children and communities in desperate need of assistance.
In 2022, over 1,000 toys were distributed and 22 local charities served. This year, BOMA/GLA will once again partner with local well known charities such as Aviva Family & Children's Services, Aspiranet, Building Skills Partnership, Children Today, ECF Kayne Eras School, El Centro del Pueblo, Jeffery Foundation, One Voice, Optimist Youth Homes, Universal Community Health Center and Vista Del Mar.
BOMA/GLA will organize and collect and sort toys in partnership with our 150+ Building Members. The unwrapped toys will be distributed to our 2023 charity partners. This year, we are requesting corporate donations to supplement our efforts as the need is greater than ever before!
To name a few of the building's that participated in our 2022 collection efforts:
Lincoln Property Companies, LBA Realty, Hudson Pacific Properties, Tishman Speyer Properties LP, Robertson Properties Group, Hines, Kilroy Realty, Kennedy Wilson, Brookfield, DivcoWest and GPI Companies, Cushman & Wakefield, Rockhill Management, Rising Realty Partners, Equity Office, Barker Pacific Group, Cedars-Sinai
This year, the goal is to purchase more toys than ever before, and you can be a part of our efforts by participating with a generous gift card donation.
Gold Donation - $2,500 (Gift Card Donation)
The Gold donation uniquely caters to a premiere group looking to honor this 31st year of giving.
Recognition during sort day with signage
Social media mentions/inclusion on the BOMA Facebook page
Inclusion on BOMA GLA website sponsor page with your logo and website link
Silver Donation - $1,500 (Gift Card Donation)
Social media mentions/inclusion on the BOMA Facebook page
Inclusion on the BOMA/GLA website sponsor page with your logo and website link
Bronze Donation - $1,000 (Gift Card Donation)
Social media mentions/inclusion on the Facebook page
You can sponsor by purchasing an Amazon eGift card, selecting your amount, selecting delivery via email, and filling out the following:
From: [Your company name]
Message: 2023 BOMA Toy Drive
Quantity: [Fill in]
Delivery Date: Now
2023 Annual Toy Drive Sponsors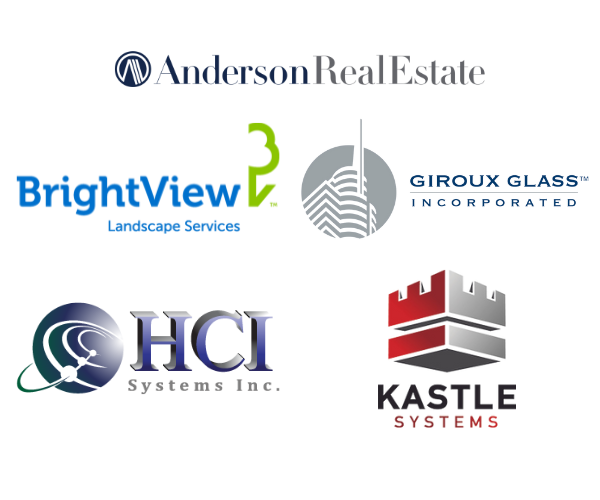 For any questions, contact:
Tonya Burns, Vice President, Association Services
+1 (213) 598 - 2920